Women's water polo wins final game of season, rides confidently into CWPA Championships
| Apr 19, 2017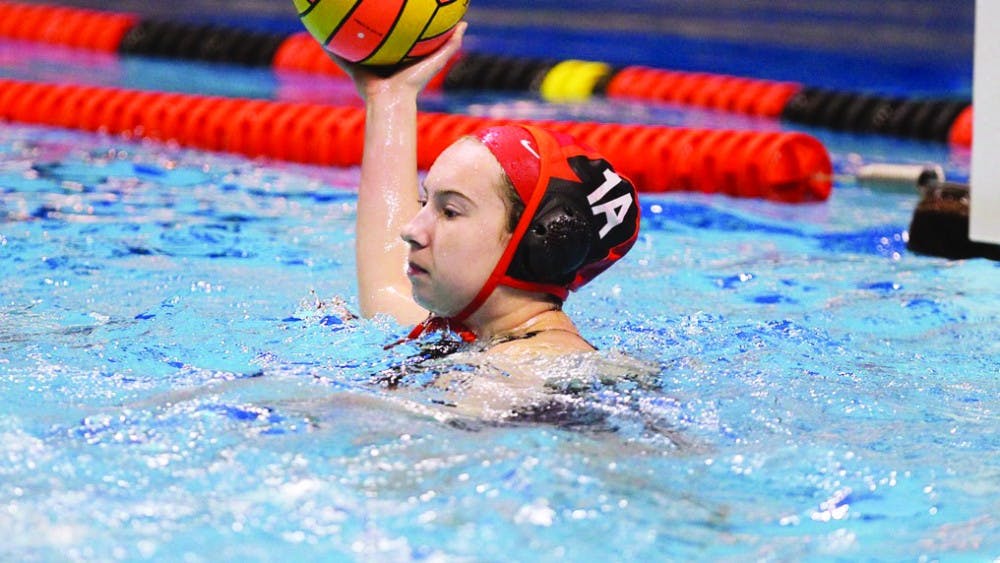 The No. 9 Tigers capped off their regular season in the pool with another strong showing against George Washington University last Friday, as the Tigers handled the outmatched Colonials by winning 16-6 on senior day.
The class of 2017 represents one of the most illustrious and successful groups in the history of the program. It has won over 85 percent of its bouts in the pool and has captured two Collegiate Water Polo Association championships.
2016 U.S. Olympian and senior goalie Ashleigh Johnson played her last home game in stellar fashion, with seven saves in 16 minutes, before being relieved by backup goalie freshman Kasey Bersh, who had 5 saves of her own. Junior utility Haley Wan, who has had one of the most storied careers in the program's history, recorded yet another hat trick, scoring four goals. But it was sophomore and fellow utility Lindsey Kelleher who provided the Tigers with most of their offensive punch in the game, scoring an impressive five goals. Ultimately, after dominating from beginning to end, Princeton emerged from the pool with a smooth 16-6 rout.
It's a confidence-booster that bodes well for the Tigers' trip to the CWPA championships at the University of Indiana, where the second-seeded Tigers will play the seventh-seeded Bucknell University Bison. Sitting at 22-3 overall with a 7-1 CWPA record, having no losses to lower-ranked teams, Princeton stands a good chance of once again emerging at the top of the CWPA podium and securing a comfortable berth in the NCAA championships. Its preeminent challenger will be the only CWPA and non-Californian school to defeat the Tigers this season: the University of Michigan (No. 7 in the nation and seeded first in the tournament). In their last encounter at Lewisburg on April 2, the Tigers fell 14-6. Since then, however, Princeton has overcome two other nationally ranked opponents, Indiana University and Hartwick College, and once again poses a major threat to any team in the pool. With their confidence, skill, and tenacity, the Tigers, anchored by strong leadership, a powerful offensive, and perhaps the best goalie in Division I water polo, aim to once again make a major splash in the pool.