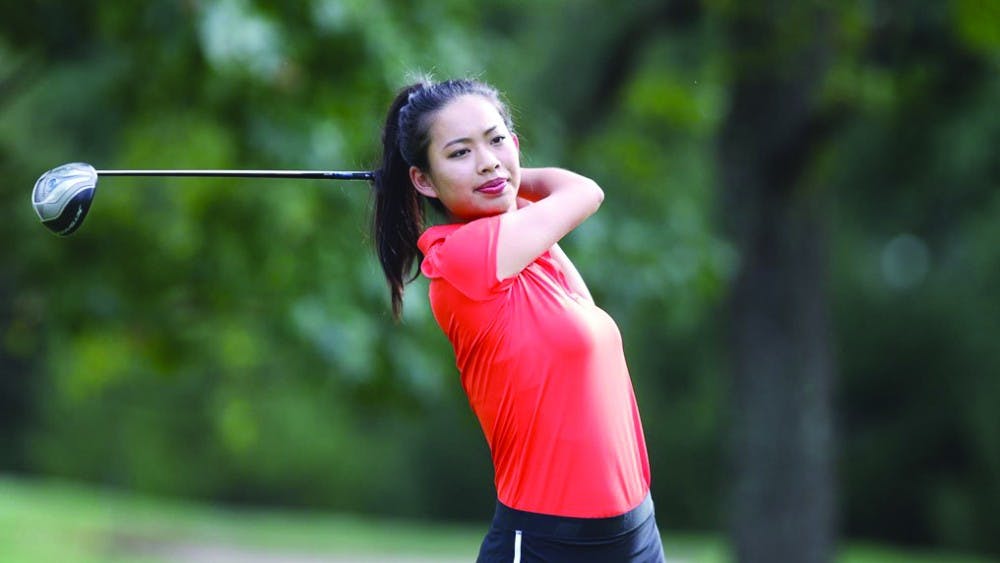 The women's golf team opened this week with a third-place finish at the Hoya Invitational. The Tigers rallied from a slow start to grab bronze behind the University of South Florida and Georgetown who placed first and second respectively. The USF Bulls won the tournament at +35, beating the Bulldogs by 10 shots and the Tigers by 11.
Princeton came into the tournament the defending champions. While the Tigers struggled early in the first round, they managed to find their rhythm early in the second. Heading into the final round on Tuesday, Princeton had managed to rise from sixth to third, shaving 11 shots off its first-round score.
However, the Tigers were unable to close any distance between them and South Florida, who had already claimed the number one spot at the tournament.
While this was not the result they were hoping for, the Tigers' solid performance gives them plenty to look forward to as the Ivy League Women's Golf Championship approaches. The Princeton squad finished top among the Ivy League teams in the invitational.
Furthermore, the Tigers opened the month of April with an impressive first-place finish at the Harvard Invitational, narrowly edging out Boston University by four strokes in what would be a historic performance. Indeed, the Princeton team managed to tie the program's three-round score record with a score of 894. This was also the first time that any Princeton squad finished under 300 in every round.
Last season, the Crimson took the Ivy League title, beating second-place Princeton by 13 shots. While the Tigers have been a competitive team, being the runners-up for the last four years, the team has not won an Ivy League title since 2005. However, with a historic performance at the Harvard Invitational and a strong showing this week, the Tigers look poised for another strong performance at this year's Ivy League tournament.
The Ivy League Women's Golf Championship tournament will begin Friday, April 21.