Ah, late meal. A privilege that every underclassman has and every upperclassman wants, an additional three hours of utter food ecstasy. But how exactly do we approach the $5.95 lunch and $6.95 dinner limits, all the while abiding by guidelines, like no more than two pre-packaged items at any one time, that stand in the way of all our food dreams? Worry not, for here is a guide that's got your back!
The Fitness Freak: The perfect late meal for those "cutting back" or "on a new diet."
2 big bottles of Princeton water
Total: $5.90
The Veg: For all those animal-loving-tree-hugging-vegan-eating tigers.
Grab-and-go veggie sandwich
One whole fruit
Small grab-and-go veggie salad
Total: $6.95
The International Lover: May apply to actual international students who simply miss a good home meal or for those of us who just love a good ole 'dilla.
Small quesadilla/Slice of Neapolitan pizza
Vegetable sushi
Total: $6.95
The Fatty: Enough said.
Two hot dogs with fries
16 oz. fountain soda
Two David's cookies
Total: $6.95
The Best Value For Money: Perhaps the smartest and most economically satisfying combo you can get. The more, the merrier.
Two slices of Neapolitan pizza
Small cookie
Small Princeton water
Bag of chips
Total: $6.95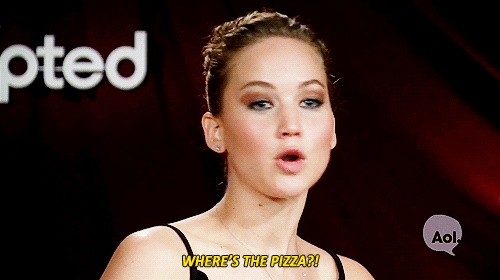 Happy Munching!