Women's track and field priming for Ivy League Heptagonal Championships
| Feb 23, 2017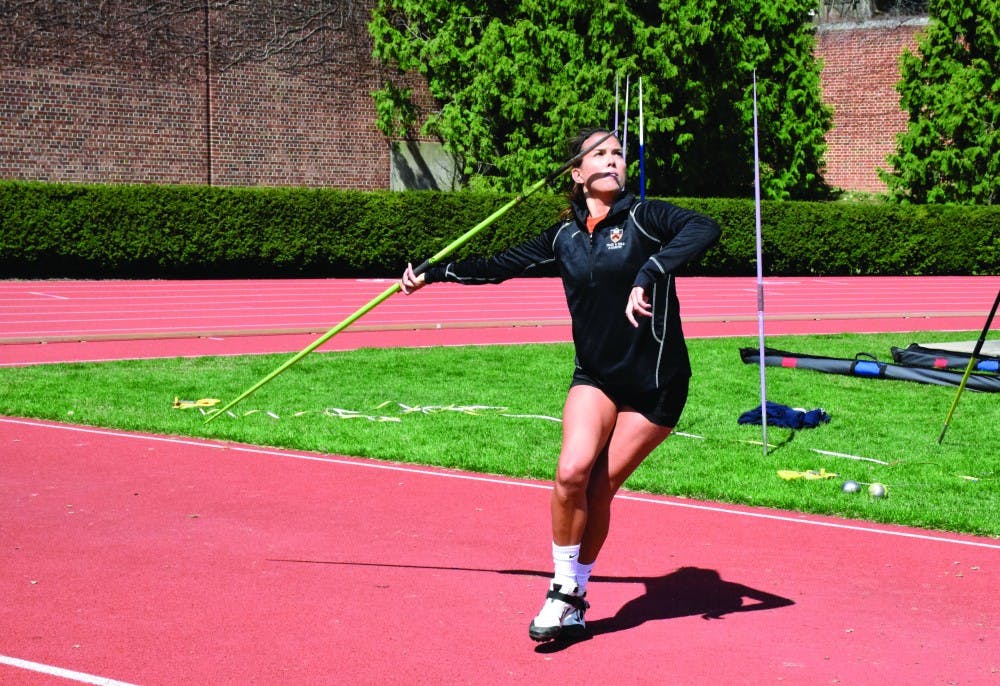 A month ago, in a dominating performance at Harvard-Yale-Princeton championships, the Princeton women's track and field team proved its mettle, earning 73 points and easily beating out rivals Harvard and Yale, each by an impressive 25 points.
The Tigers hope to replicate their performance this weekend while competing in the Ivy League Heptagonal Championships. Coming off a disappointing No. 4 finish last year, Princeton returns to the track with a strong core of returning veterans and talented freshmen and will look to earn its tenth title.
Perhaps the Tigers' strongest potential to put points on the board lies in the field. Senior Julia Ratcliffe, the NCAA champion in the hammer throw in 2014, is a favorite in her titular event, having dominated competition from the Ivies this year. She'll be joined by junior Kennedy O'Dell, runner-up in the HYP meet and ranked third in the Ivy League in her event.
Meanwhile, senior Allison Harris, who is also a serious contender in the hurdles, has continued to prove a dominant force in the pole vault. Having just set the Princeton and Ivy League record in the pole vault at Virginia Tech University, Harris is an overwhelming favorite in the event.
Princeton will also return with a strong team of distance runners. Senior Katie Hanss, the holder of the Princeton record in the 1000m, clinched first in HYP and boasts the second-fastest time in the Ivy League. In the 1000m, she'll be joined by sophomores Alie Fordyce and Zoe Sims, who also have proved dangerously fast in the distance events this year. In the longer 3000m, senior Lizzie Bird stands as one of the favorites for the title. Having placed third at last year's Ivy League outdoor championships, as well as having qualified individually for the NCAA cross country national finals, Bird spearheads a formidable Princeton distance contingent that will seriously bolster the Tigers' profile.
Perhaps the area the Tigers are anticipated to most struggle in is sprints, which have suffered heavily from graduations, particularly that of Olympic Trial semifinalist Cecilia Barowski '16. Fortunately, the Tigers have received an unexpected but welcome boost from underclassmen. Freshman Heide Baron and junior Maia Craver have proved dangerous in the 400m, Baron having contributed to a 1-2-3 Princeton sweep in the HYP meet. Meanwhile, senior Elisa Steele will run the same events as Barowski did; with top times in the 400m and 500m, she will likely be a point-grabber for the Tigers.
Following the Heptagonal Championships, the Tigers will hope to qualify individuals for the NCAA Indoor Championships held in College Station, Texas, before hopefully riding the momentum of a successful indoor season into the outdoor season.